Dr. John Everly, DDS - Carmel Dentist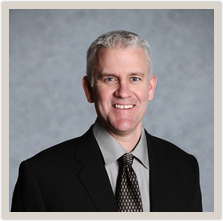 John Everly, DDS
Dr. John Everly is a life-long resident of the Carmel area. He graduated from Carmel High School in 1989 and later attended Indiana University Bloomington, graduating with a B.S. in Biology. He went on to complete his DDS at Indiana University in 1997. After dental school, he served four years in the U.S. Army completing a one year advanced residency in General Dentistry during his service to the country. He joined the practice of his father and uncle in 2001.
Currently, Dr. Everly resides in Fishers, IN with his wife, Amy, and sons Dylan and Jackson. He enjoys fishing and spending time with his family during his hours away from the office.
Dr. John Everly is a member of the American Dental Association, the Chicago Dental Society and the Indiana Dental Association.